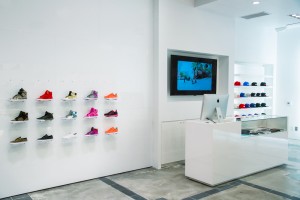 WDG can help you create the best environment possible for your retail store. Whether it is by selling and installing a cost-effective audio system for ambient music and store announcements or by installing the latest in Digital Signage (see above) to installing TV's and distributed video; WDG can take care of all these things.
We have years of experience in helping to create fun, informative, and results driven solutions that not only improve the overall atmosphere of a store but can also provide additional sources of revenue.
Although we are based in Miami Florida, we are the preferred installers for some of the largest retail chains in the U.S today and we treat every project individually based on the needs of each store in order to provide the most effective but cost effective solution.